Welcome to our Website
Our Story
Garrett & Tamara are a New York-based musical duo and songwriting team. The couple's journey began in 2015 after matching on the popular dating app, Tinder. The two quickly bonded over their love of music and began writing and performing together. On stage, they weave together a curated selection of r&b, contemporary singer/songwriter, jazz standards, and pop classics, rich with two part vocal harmonies and lush finger-style guitar arrangements. From the UN headquarters to some of the finest clubs & venues in the country, G&T have perform extensively throughout the North East and have rapidly become one of the most in-demand duos for weddings and private events in NYC, The Hamptons, Hudson Valley and beyond. Whether you're celebrating your marriage on a remote beach, hosting VIP's at an exclusive loft party, or simply need the right mood for your backyard party, Garrett & Tamara are the perfect love story soundtrack for any special occasion.
Previous Partners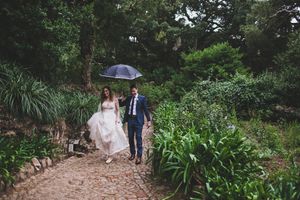 Weddings
From Martha's Vineyard to Manhattan, we work with couples to help bring their vision to life with custom arranged music for ceremonies. We'll guide you every step of the way to ensure that each song truly represents you. Whether you're tying the knot on a remote beach, celebrating your union in a historic castle or setting up an altar in your own backyard, we can help set the mood and make each moment unforgettable.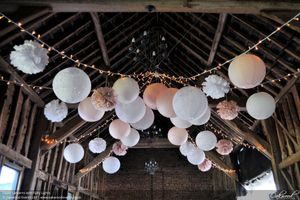 Events
Looking for world-class entertainment for your next private event? We've got you covered. Garrett & Tamara each have nearly two decades of professional performance experience. If you're event demands quality, our duo will make for the perfect addition at your next cocktail hour, corporate party, or celebration. 
Praise
"

Garrett & Tamara made our wedding incredibly special. Hiring G&T was one of the best decisions we made for our wedding. They bring the most beautiful vibe and they sound incredible. They learned a new version of a song for our procession and absolutely nailed it! Communication is fantastic and everyone was asking about them at the wedding. We are SO grateful to have found Garrett & Tamara and would highly recommend them for any event. Thank you!" - Ashley G.
"

I can't imagine a musical duo better than Garrett & Tamara. We feel so lucky that we found such wonderful people to share the best day of our lives with. Garrett and Tamara are exceptionally talented and they exude warmth and charm to boot. They captured the vibe and sound we wanted for our wedding perfectly. Our wedding guests were enamored and have asked us several times since the wedding all about them and how we were so lucky to find them! They sing beautifully and went above and beyond learning specific songs we wanted for our wedding. When they sang during our ceremony, they brought all of our guests to tears! I can't imagine anyone better, and professionally, they are A+++. From the moment we contacted them until the day of the wedding, it was always super easy to communicate with them. We cannot recommend these two enough. We may need to get married again so we can have them at our wedding all over again!" - Ana V.
"

Amazing! Amazing! What a duo! Garrett & Tamara were the band at our wedding reception, and we couldn't have been happier with their performance. We had so many people ask where did you find them? And comment on how incredible they were. Highly recommend, great performers and importantly, great people!" - Juli R.
Sample Repertoire
Al Green - Let's Stay Together

Norah Jones - Come Away with Me 

Fleetwood Mac - Dreams 

Antonio Carlos Jobim - Girl from Ipanema 

Daniel Caesar & H.E.R. - Best Part 

Alicia Keys - If I Ain't Got You 

Neil Young - Harvest Moon

Bruce Springsteen - Dancing in the Dark 
Amy Winehouse - Valerie  

Elvis Presley - Can't Help Falling in Love

Stevie Wonder - Ribbons in the Sky  

The Beatles - Black Bird

Etta James - At Last

The Lumineers - Ho Hey

Sade - Kiss of Life

Aretha Franklin - Natural Woman
Snoh Aalegra - Find Someone Like You 

Maxwell - Whenever Wherever Whatever 

Van Morrison - Crazy Love   

Miguel - Adorn

Maroon 5 - Sunday Morning

Frank Sinatra - Fly Me to the Moon

Leon Bridges - Beyond

John Legend - Ordinary People

 
Music
0:00/3:17

0:00/1:54

0:00/2:33

0:00/4:07

0:00/3:51

0:00/1:42

0:00/3:14